Wait…what is a "Snow State".
Simply stated, a good Snow State is one that:
• Receives a large amount of snow every year
• Provides ample opportunity for recreation in that snow
• Has a major airport within 3 hours of snowy areas.
RELATED: Tour The Snowiest Places in America from RootsRated
As always, mountain states like Colorado and Utah are on the list. What about the east coast though? New Hampshire & Vermont, you bet! Here's our full list for 2017:
10. New York
The average snowfall in Syracuse, NY is 110 inches – more than enough for ample recreation. Nearest Ski Resort to a major airport: Labrador Mountain is less than 1 hour away and provides 23 great trails to explore!
9. Washington
The Cascade mountains east of Seattle provide plenty of snow for fun! Head 2.5 hours north from SEA-TAC to enjoy Mt. Baker in the North Cascades. Over 650" of annual snowfall means you'll have plenty of pow to enjoy.
8. New Hampshire
The White Mountains in New Hampshire provide plenty of snow to enjoy. Fly in to Manchester and you can be on the slopes in less than 2 hours.
7. Vermont
Vermont rounds out the North Eastern great Snow States. Hop on a direct flight to Burlington, head directly to the nearest ski resort (Bolton Valley), enjoy. Also check out the great snowshoe scene in Vermont.
6. Idaho
Epic ski film pioneer Warren Miller invented the genre in Sun Valley, Idaho. With over 200 inches of dry snow each year, that resort is still one for your bucket list. Fly into Boise and be on the epic slopes in less than 3 hours.
5. Michigan
What Michigan lacks in large mountains it makes up for in the snowmobile exploring niche. While you can Ski in Michigan, it's best to fly into Green Bay, WI then head north to the Upper Peninsula.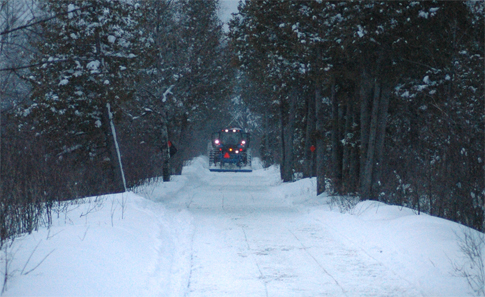 4. Montana
Cold Smoke. What else needs to be said? With plenty of resorts within 2 hours of Bozeman, there is no shortage of snow exploring opportunities.
3. Maine
As the most northern state in the lower 48, Maine sees plenty of snow to enjoy. Sugarloaf Ski area is the largest west of the Rocky Mountains and is only 2.5hr from Portland, Maine.
2. Colorado
The Rocky Mountain state boasts more than 20 ski resorts and more cross-country terrain than you can imagine. An active snowmachine culture as well as ice climbing and snowshoeing trails make Colorado one of the top snow states.
1. Utah
Although the LiveToExplore World HQ is in Colorado, Utah is clearly the top snow state for recreation. With so many resorts so close to the largest city (Salt Lake City), it's no wonder the 2002 Winter Olympics were held in Utah.